Hybrid Refrigeration Systems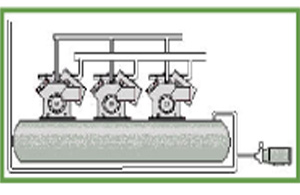 Dodge Hybrid Refrigeration Systems provide the most reliable means available to increase your
system's efficiency while reducing electrical energy consumption.
ANNUAL SAVINGS OF 15% TO OVER 50%, depending on the Application.
Power used by the compressor will be reduced by more than 1.2% for every degree that the
condensing temperature is lowered. ASK ABOUT REBATES.
Our Hybrid Systems can be configured to work with the majority of
existing systems in the market.
---
Steam – Condensate Removal
Our Steam Nozzle is a precision engineered and manufactured Venturi steam trap, guaranteed for performance and durability. It is fabricated from solid stainless steel stock, and is resistant to most corrosive atmospheres. It has no moving parts to wear out, eliminating the need to maintain an inventory of spare parts. Its patented design promotes the efficient removal of condensate from a steam system while effectively preventing the escape of live steam.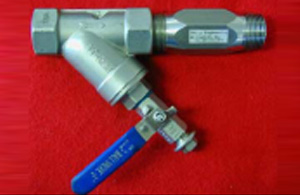 Uses 50% less steam than a typical trap.
Manufactured from long lasting stainless steel.
No moving parts.
Resistant to most corrosives.
Compact size makes installation simple and attractive.
Available in NPT, BSP, and socket weld (male) ends.
Engineered specifically for each application.
---
Ultrasonic Flow Meters
DEI Loop Powered 4-20 mA Output Ultrasonic Flowmeters are ideal for measurement of flow rates of acoustically conductive liquids including most clean liquids and many liquids with entrained solids.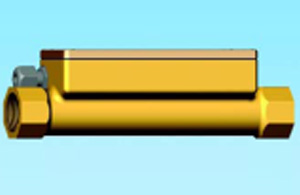 Main advantages include:
Low cost
High accuracy
No moving parts
No field calibration required
Negligible pressure drop
Broad fluid compatibility
Excellent long term stability
Some Uses for Savings include:
BTU metering
Tenant metering (chilled water and condensing water)
Cooling Tower make-up
Municipal and process water applications
Diesel fuel metering
Waste water metering
---
Electronic Industrial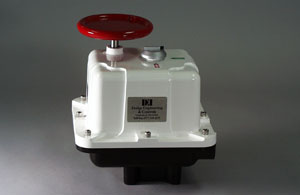 RE Generation II Actuator (UL approved)
Solid State Industrial Actuators with built-in current limiting
Torque Range 150-10,200 in-lbs, field adjustable speed control (up to 2X standard speed)
Optically isolated signal inputs
LED diagnostic indicators standard, optional external alarmrelays available
UL/cUL File E253926
---
ENERGY PRODUCTS
Energy Saving Products